CBBC Summer Social
Croxteth Country Park, Liverpool, L11 1EH.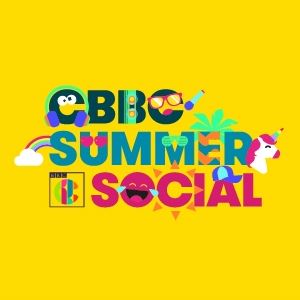 Taking place 3-5 August in Croxteth County Park in Liverpool, CBBC Summer Social is the BBC's biggest ever kids event, and the only festival to offer 6-12 year olds (and their families) a unique line-up of CBBC and CBeebies favourites alongside a host of international music artists.
Live musical performances will include New Hope Club (Friday only), Union J, Mackenzie Ziegler (Saturday & Sunday only), Bars & Melody, Johnny Orlando, Matt Terry, Max & Harvey, The Next Step, Sophia Grace (Friday & Saturday only), Union J, Kidz Bop and more.
For the younger fans, CBeebies' royalty, Mr Tumble will be on site along with a CBeebies Village packed with enticing activities and performances including Sam & Mark and Andy Day & The Odd Socks.
Revellers can also enjoy imaginative and immersive activity zones, theatre shows and creative workshops as well as character walkabouts, vlogger meet and greets, live appearances from the most popular children's authors and much more. Beautiful Croxteth Country Park is easily accessible by road or bus and ample parking will be available on site. Buy your tickets here, or for more information visit bbc.co.uk/cbbcsummersocial
Tickets are priced the same for all age groups (please see below for more information on Under 2s)
The festival opens each day at 10am and the action is on all day until 7pm!
More information about CBBC Summer Social tickets
There are no age restrictions for CBBC Summer Social; however those aged 17 and under will need to be accompanied by an adult aged over 18.
The BBC/TBI recommends a maximum of four children under 18 per one adult booking and customers requiring any more than this need to call the SEE Customer Services line on (0)871 231 0847 (13ppm plus standard network access charge).
The core entertainment of CBBC Summer Social is geared towards kids aged 7+ (CBBC age group). There is entertainment for younger ones (CBeebies age group), however in order to have access to a free Under-2s ticket, "babes in arms" should be accompanying older children as part of a wider group (ie where at least one 18+ and one child 2-8 or 9-17 has been purchased). The BBC/TBI allows for one Under 2s ticket per order. Customers requiring any additional need to call the Customer Services Line (0)871 231 0847 (13ppm plus standard network access charge).
All festival goers will require their own ticket. If the child has had their second birthday by the time they attend CBBC Summer Social they will need a 2 to 8 year-olds ticket. If there is an under two year old not accompanying older children as part of a wider group, a 2 to 8 year old ticket can be purchased for them.
The Under-2s ticket itself and the ticket scanners will clearly identify an Under-2s ticket (scanners make a loud & different type of beep showing a different colour compared to paid for tickets tickets). This allows the gate staff at the event to clearly identify which babies and toddlers have an Under-2s ticket (to avoid any misuse of what BBC/TBI are issuing as a complementary ticket, in good faith).
An adult aged 18 or over must be accompanying a child to gain access to site. Any under 18 ticket holders attempting to enter the festival without this person will be denied entry to the festival.
Ticket holders under the age of 18 can only enter the festival with the person who purchased their ticket i.e. their parent, legal guardian or nominated guardian which will be printed on the E-ticket. For safety reasons, any persons attempting to enter the festival with a child that they are not the parent, legal guardian or nominated guardian for will be denied entry.
The limit of tickets purchased in any one booking is 12 paid-for tickets.
Car Parking
Car Park tickets must be booked in advance and must be linked to a paid for ticket.
There will be temporary traffic orders in place in the area around Croxteth Country Park including Croxteth, West Derby, Norris Green, West Stockbridge and the other neighbourhoods & villages nearby. If you are driving to CBBC Summer Social the only place to park will be at Croxteth Country Park itself, so you need to buy a car park ticket.
Travel information including public transport options can be found
here.
If you want to add tickets for people or cars after you have made your initial order please call your point of purchase with your booking reference